Constructing the Dream Board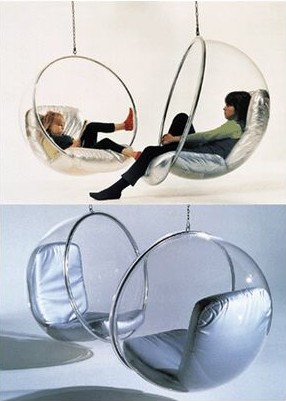 I'm adding this pic to my dream board. Just looking at it makes me happy. It will have a special designated place in my future home. I will suspend it from the ceiling and it will swing! There are also really cool egg shaped chairs that have sound systems built into them. A couch version would be lovely too.
I'll post a picture of my completed dream board when it's finished. Stay tuned...
Jeanette Lee Hada

Jeanette Lee Hada
Jeanette.Hada.Org
Contact Me
Profile
Primary Links
Maintenance by
Categories
Building a Business in Real Beauty
NotaryLoans
Skincare Pro
February 2012
| Sun | Mon | Tue | Wed | Thu | Fri | Sat |
| --- | --- | --- | --- | --- | --- | --- |
| | | | 1 | 2 | 3 | 4 |
| 5 | 6 | 7 | 8 | 9 | 10 | 11 |
| 12 | 13 | 14 | 15 | 16 | 17 | 18 |
| 19 | 20 | 21 | 22 | 23 | 24 | 25 |
| 26 | 27 | 28 | 29 | | | |
Hada Family