Organic Sun Dried Dates from California!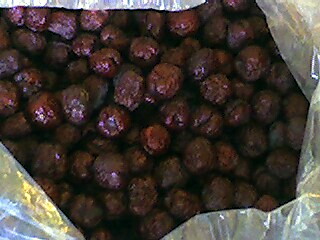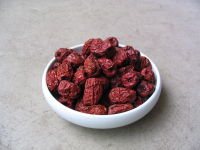 Sophie's beautiful mother recently ordered us a bazooka-load of these delicious organic, sundried dates from Oasis Garden Farms!
When I was younger, my friend's mother used to make the most amazing homemade chicken soup and used these types of dates to give it a touch of sweetness. The dates also flavor tea in the most remarkable way too. What's special about the dates we received is that they're organic, do not contain sulphur, and their huge size. Most of the ones sold in markets are small and have a tiny seed, whereas you can tell that these were allowed to grow to full size before harvesting.
Please contact me via email if you would be interested in ordering any of these dates. You can learn more about these special fruit (sometimes known as "jujube" Chinese, "daechu" Korean, or "natsume" Japanese) on Wikipedia!
Medicinal use
The fruits are used in Chinese and Korean traditional medicine. Ziziphin, a compound in the leaves of the jujube, suppresses the ability to perceive sweet taste in humans. The fruit, being mucilaginous, is also very soothing to the throat and decoctions of jujube have often been used in pharmacy to treat sore throats.
Culinary use

In addition to their medicinal use, the candied dried fruits are often eaten as a snack, or with tea. They are available either red or black (called hóng zǎo or hēi zǎo, respectively, in Chinese), the latter being smoked to enhance their flavour. In Korea, China, and Taiwan, a sweetened tea syrup containing jujube fruits is available in glass jars, and canned jujube tea or jujube tea in the form of teabags is also available. Although not widely available, jujube juice and jujube vinegar are also produced.
In China and Taiwan, a wine made from jujubes called hong zao jiu (红枣酒) is also produced. Jujubes are sometimes preserved by storing in a jar filled with baijiu (Chinese liquor), which allows them to be kept fresh for a long time, especially through the winter. Such jujubes are called jiu zao (酒枣; literally "spirited jujube").

Other uses
The jujube's sweet smell is said to make teenagers fall in love, and as a result, in the Himalaya and Karakoram regions, men take a stem of sweet smelling jujube flowers with them or put it on their hats to attract the opposite sex.
In Japan, the natsume has given its name to a style of tea caddy used in the Japanese tea ceremony.