Movies made for Food Lovers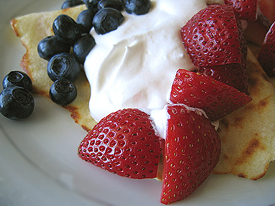 The movies and dramas I enjoy most involve food. I love stories that center around cooking and people coming together to eat. It's even better when they take time to admire the dishes or ingredients.
Movies for Food Lovers that I have seen -
Like Water for Chocolate - had the urge to eat something with rose petals
Tampopo - developed a love for ramen
Eat, Drink, Man, Woman - makes me want to go back to Taiwan for another visit!
Chocolat - craved hot chocolate with spice after this one
Under the Tuscan Sun - heaping plates of pasta to feast your eyes upon
Ones I have not yet seen -
Tortilla Soup
Babette's Feast
Vatel
Big Night
The Scent of Green Papaya
Fried Green Tomatoes
Soul Food
Japanese Doramas -
Love Revolution - only a few dishes here and there to appreciate, but definitely worth seeing
Lunch Queen - am still craving omurice, which I hope to cure tomorrow
My Little Chef - this one I'm still watching, but so far haute cuisine has never looked so hot!
Oishii Puropozu (Delicious Proposal) - mouthwatering Italian dishes shown in this one.
Jeanette Lee Hada

Jeanette Lee Hada
Jeanette.Hada.Org
Contact Me
Profile
Primary Links
Maintenance by
Categories
Building a Business in Real Beauty
NotaryLoans
Skincare Pro
February 2012
| Sun | Mon | Tue | Wed | Thu | Fri | Sat |
| --- | --- | --- | --- | --- | --- | --- |
| | | | 1 | 2 | 3 | 4 |
| 5 | 6 | 7 | 8 | 9 | 10 | 11 |
| 12 | 13 | 14 | 15 | 16 | 17 | 18 |
| 19 | 20 | 21 | 22 | 23 | 24 | 25 |
| 26 | 27 | 28 | 29 | | | |
Hada Family