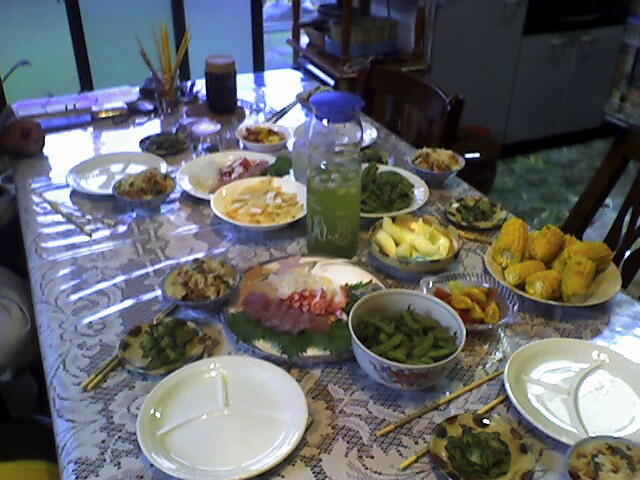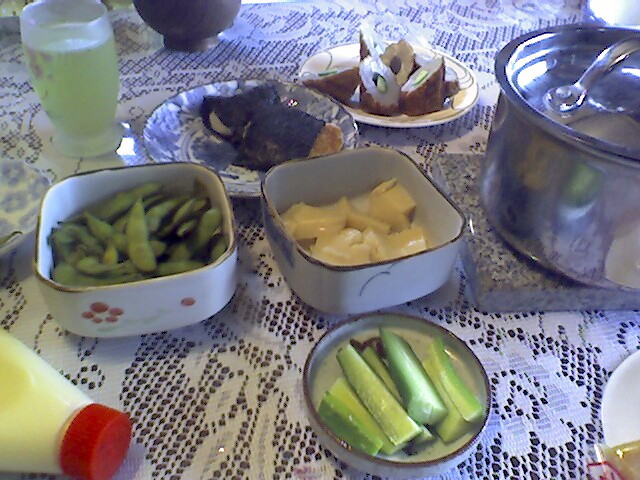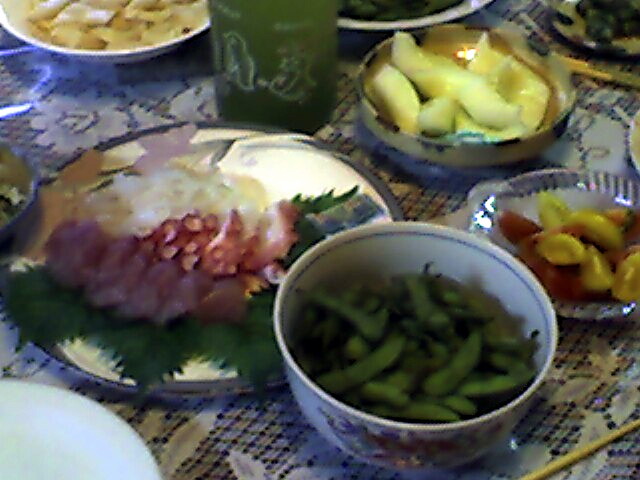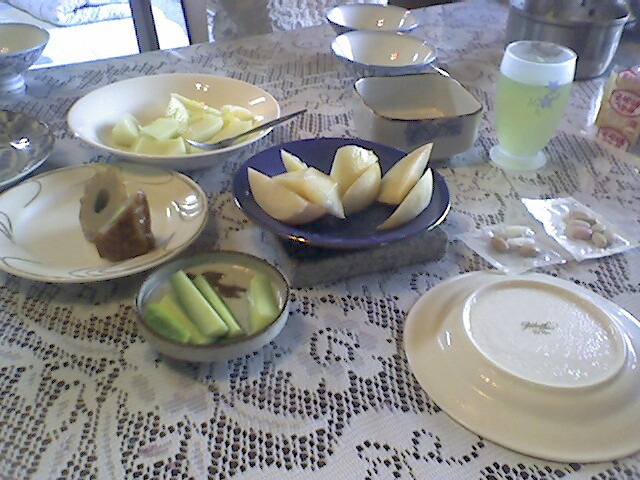 We just arrived in Japan yesterday after a long journey by car, plane, speedboat, and minivan!
Our first place to visit was my in-laws in Mie. My lovely mother-in-law, Misako-san, prepared a wonderful assortment of dishes of different types of sashimi, homegrown edamame (soybeans), lots of fresh vine-ripened veggies from their garden, and mixed rice loaded with yummy bits of shitake mushroom, tofu, and other greens. In addition to their green tea, they also have a huge garden of tomatoes, cucumbers, shiso (a type of basil), grapes, and much more.
For breakfast this morning, we had grilled mochi (rice cakes) wrapped in seaweed, miso (w/tofu, seaweed, and more mushrooms), fishcake stuffed with cucumber, and more melon and white peaches...yum!

Jeanette Lee Hada

Jeanette Lee Hada
Jeanette.Hada.Org
Contact Me
Profile
Primary Links
Maintenance by
Categories
Building a Business in Real Beauty
NotaryLoans
Skincare Pro
February 2012
| Sun | Mon | Tue | Wed | Thu | Fri | Sat |
| --- | --- | --- | --- | --- | --- | --- |
| | | | 1 | 2 | 3 | 4 |
| 5 | 6 | 7 | 8 | 9 | 10 | 11 |
| 12 | 13 | 14 | 15 | 16 | 17 | 18 |
| 19 | 20 | 21 | 22 | 23 | 24 | 25 |
| 26 | 27 | 28 | 29 | | | |
Hada Family