Results tagged "health" from HadaSeicha's Family Green Tea: Firm/Factory direct to your home.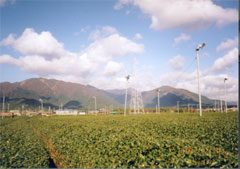 Hadaseicha is from Suzuka, Mie, Japan. Famous place for international racing circuit. Our business is based on family business by Shigenari & Misako Hada. Naoki is first son and living silicon valley in california and maintein this web site. Keiko is second daughter and Kimono designer. Mayumi is third daughter and nurse.
Special thanks to Mannatech's Optimal Health System. We thought we are eating very healthy from our own garden with our green tea. But we feel now much more healthier with Mannatech products.
Naoki Hada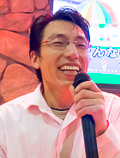 Naoki Hada
Naoki.Hada.Us
January 2018
| Sun | Mon | Tue | Wed | Thu | Fri | Sat |
| --- | --- | --- | --- | --- | --- | --- |
| | 1 | 2 | 3 | 4 | 5 | 6 |
| 7 | 8 | 9 | 10 | 11 | 12 | 13 |
| 14 | 15 | 16 | 17 | 18 | 19 | 20 |
| 21 | 22 | 23 | 24 | 25 | 26 | 27 |
| 28 | 29 | 30 | 31 | | | |
Categories
Tag Cloud
January 2018
| Sun | Mon | Tue | Wed | Thu | Fri | Sat |
| --- | --- | --- | --- | --- | --- | --- |
| | 1 | 2 | 3 | 4 | 5 | 6 |
| 7 | 8 | 9 | 10 | 11 | 12 | 13 |
| 14 | 15 | 16 | 17 | 18 | 19 | 20 |
| 21 | 22 | 23 | 24 | 25 | 26 | 27 |
| 28 | 29 | 30 | 31 | | | |
Tag Cloud