Results tagged "konacha" from HadaSeicha's Family Green Tea: Firm/Factory direct to your home.
1kg = about 2.2 lb.
Kabuse tea (Ichibancha : leaves)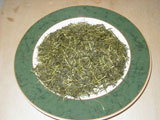 Hadaseicha's best quality tea leaves. "Ichiban" means "number 1" or "first" in Japanese.
Kabuse tea (Tea bag)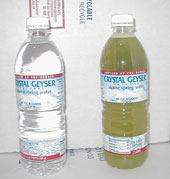 Each tea bag has about 3g of Konacha. 1 Kg has about 333 tea bags. Place a teabag in bottled water, shake, and let steep. It will be ready to drink in about 2-3 minutes.
Kabuse tea (Konacha : powder)
Konacha is rough powder, which is made in the tea making process. It is the same grade as Ichibancha.
Note: This is not Maccha (fine green tea powder).
Naoki Hada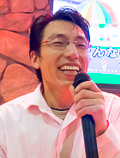 Naoki Hada
Naoki.Hada.Us
January 2018
| Sun | Mon | Tue | Wed | Thu | Fri | Sat |
| --- | --- | --- | --- | --- | --- | --- |
| | 1 | 2 | 3 | 4 | 5 | 6 |
| 7 | 8 | 9 | 10 | 11 | 12 | 13 |
| 14 | 15 | 16 | 17 | 18 | 19 | 20 |
| 21 | 22 | 23 | 24 | 25 | 26 | 27 |
| 28 | 29 | 30 | 31 | | | |
Categories
Tag Cloud
January 2018
| Sun | Mon | Tue | Wed | Thu | Fri | Sat |
| --- | --- | --- | --- | --- | --- | --- |
| | 1 | 2 | 3 | 4 | 5 | 6 |
| 7 | 8 | 9 | 10 | 11 | 12 | 13 |
| 14 | 15 | 16 | 17 | 18 | 19 | 20 |
| 21 | 22 | 23 | 24 | 25 | 26 | 27 |
| 28 | 29 | 30 | 31 | | | |
Tag Cloud