June 2015 Archives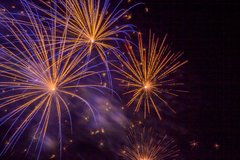 This year Mountain View Obon Festival and Obon Dance schedules.
Obon Festival
7/18 (Sat) No dance
7/19 (Sun) Obon dance 7PM-
Obon dance practice
7/7 (Tue), 7/9(Thu), 7/14 (Tue), 7/16(Thu)
Time:19:30 - 20:30
Location: Gym
7/16(Thu) will be outside. So it's better bring warm clothing.
Following is their site for details. It's also better to check for details.
Thank you,
Naoki
Update: his year obon songs are following:
Kawachi Otoko Bushi(河内おとこ節)
Gassho Ondo(合掌音頭)
Arigatou Ondo(ありがとう音頭)
Sukiyaki(上を向いて歩こう)
Shiawase samba(幸せサンバ)
Ei ja Naika(えいじゃないか)
Hanbore Kappore(半ぼれかっぽれ?)
For Saturday's Maui Dance
Shinran Ondo (親鸞音頭)
Contact Form(Question, Order, etc)
|
Order HadaSeicha green tea
|
日本語ページ
This year San Jose Obon Festival and Obon Dance practice schedule has released.
Right side photo is the list of songs for 2015.
For details, please check SJ Betsuin website.
==
Update: Song list
真宗音頭(Shinshu Ondo)
お盆の唄(Obono no Uta)
大山音頭(Oyama Ondo)
ワンダフル音頭(Woderful Ondo)
ポケモン音頭(Pokemon Ondo)
すきやき(上を向いて歩こう)(Sukiyaki)
ジャンケン音頭(Janken Ondo)
火の国太鼓(Hinokuni Daiko)
幸せサンバ(Shiawase Samba)
千鳥バンド音頭(Chidori Band Ondo)
サンホゼ囃子(San Jose Bayahashi )
えいじゃないか(Ei Ja Naika)
花火音頭(Hanabi Ondo)
炭坑節(Tanko Bushi)
お盆の唄(Obon no Uta)
Contact Form(Question, Order, etc)
|
Order HadaSeicha green tea
|
日本語ページ