2015 Mountain View Obon Festival Schedule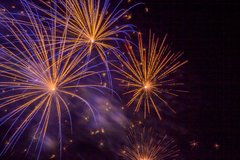 This year Mountain View Obon Festival and Obon Dance schedules.
Obon Festival
7/18 (Sat) No dance
7/19 (Sun) Obon dance 7PM-
Obon dance practice
7/7 (Tue), 7/9(Thu), 7/14 (Tue), 7/16(Thu)
Time:19:30 - 20:30
Location: Gym
7/16(Thu) will be outside. So it's better bring warm clothing.
Following is their site for details. It's also better to check for details.
Thank you,
Naoki
Update: his year obon songs are following:
Kawachi Otoko Bushi(河内おとこ節)
Gassho Ondo(合掌音頭)
Arigatou Ondo(ありがとう音頭)
Sukiyaki(上を向いて歩こう)
Shiawase samba(幸せサンバ)
Ei ja Naika(えいじゃないか)
Hanbore Kappore(半ぼれかっぽれ?)
For Saturday's Maui Dance
Shinran Ondo (親鸞音頭)
Contact Form(Question, Order, etc)
|
Order HadaSeicha green tea
|
日本語ページ
Profile
Maintenance by
Categories